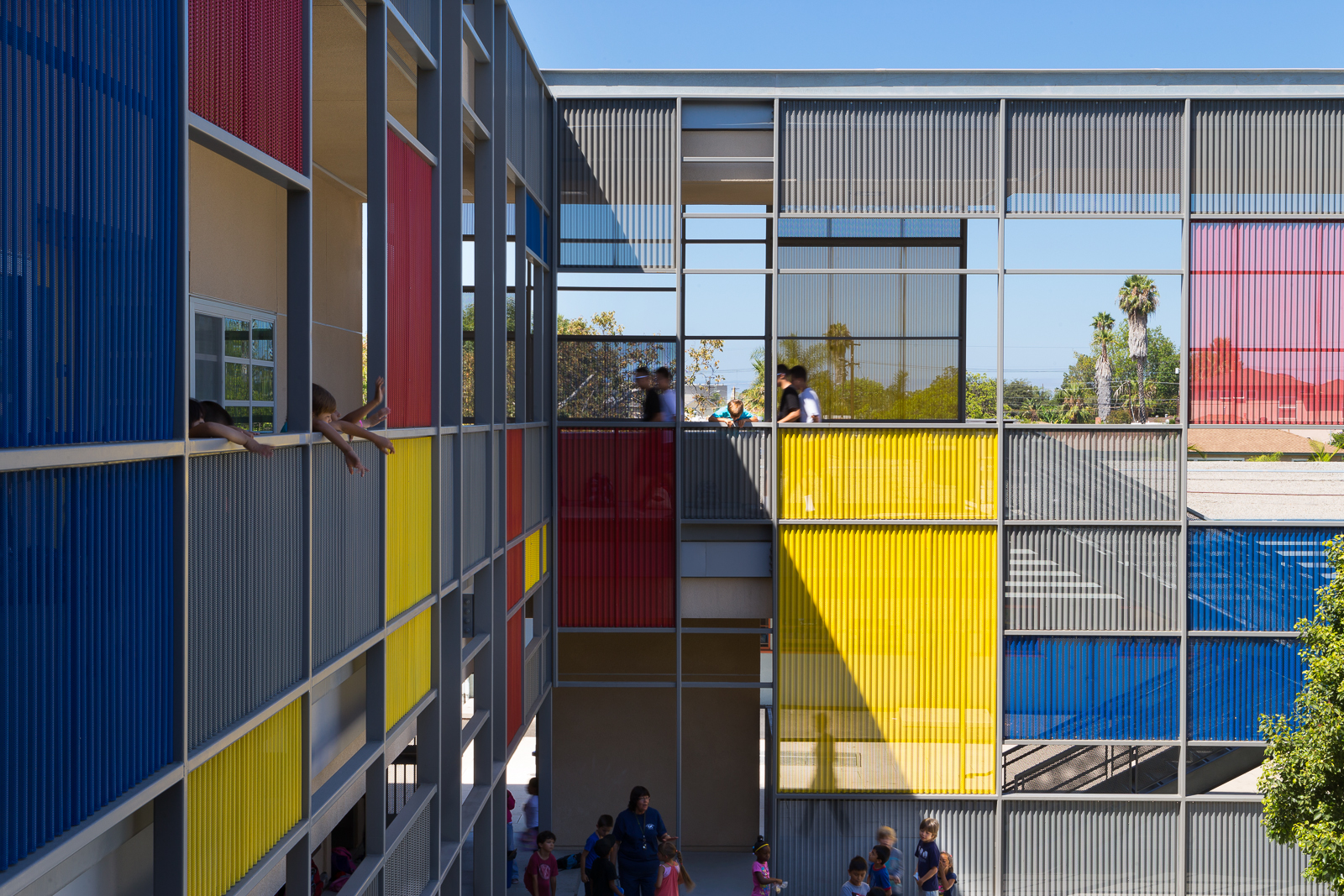 San Diego, CA
This project consists of a new two story classroom building which includes six kindergarten classrooms and eight elementary classrooms, a two-story 2 classroom addition to the existing middle school, support spaces, new hardscape, landscape, and play spaces and equipment. A new pedestrian thoroughfare connects all of the existing buildings and the new campus elements along a spine of connectivity from the joint-use city park, joint-use parking, and campus entrance to the heart of the campus. The joint-use program coordination was done by our team, the district, the City of San Diego, and other local agencies.
Clash detection reports and meetings were used to provide improved coordination between consultants and the architect during Construction Documents and Plan Check stages of the project. The process allowed the architect and engineers to electronically check how the structure, architecture, and services interwove throughout the project. These meetings and reports verified that services were concealed and that the required clearances were maintained.
*Principal-in-charge and Architect of record while at gkkworks.