World Energy Center at Palmdale Airport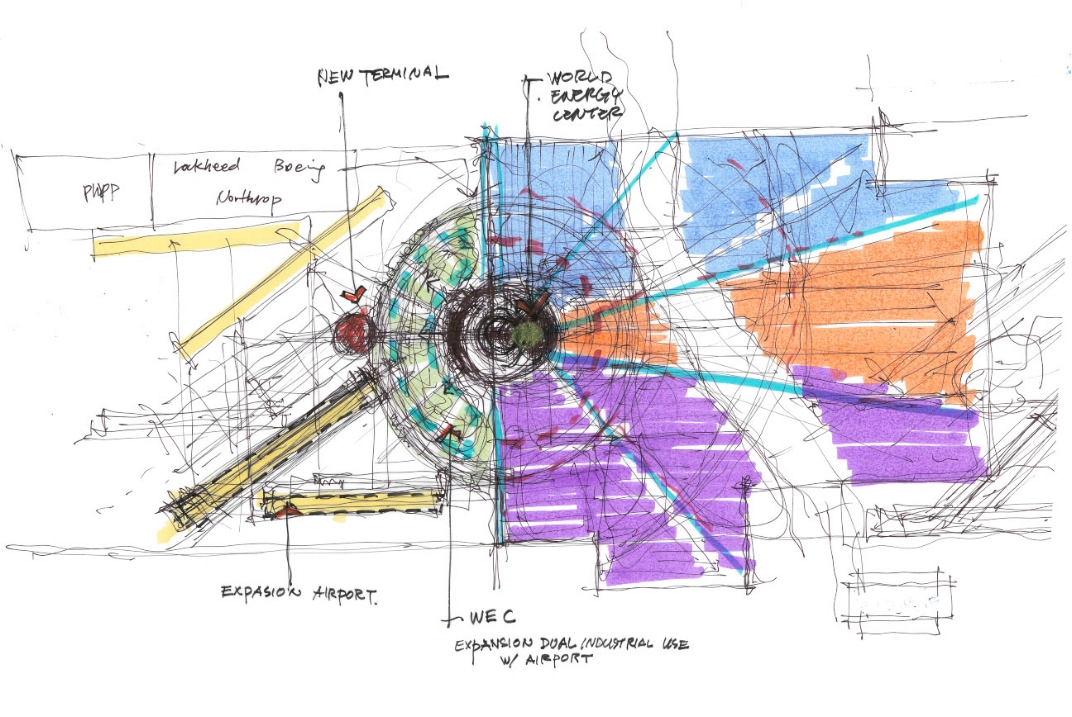 Palmdale, CA
Guillermo Aguilar, AIA provided planning, master planning, architecture, and urban design services for the World Energy Center (WEC) facility located adjacent to the Palmdale Airport. This property, owned by Los Angeles World Airports (LAWA), is one of the largest and best solar sites in the U.S.
The project provides the opportunity for LAWA to convert a non-performing 17,500-acre asset adjacent to the Palmdale Airport into a $500 million direct revenue source.
This innovative mixed-use, multi-phased, master-planned project was designed to accommodate and generate support from local stakeholders. The plan integrates a future airport reserve, the future California High-Speed Rail Station at Palmdale, and creates a vibrant mixed-use renewable energy technology/light industrial center, and at-the-core develops approximately 1,500 megawatts of solar and other smart-grid and energy storage projects on the LAWA site. The Phase l site focused on the development of approximately 890 acres for solar energy and support uses.